« Back to Staff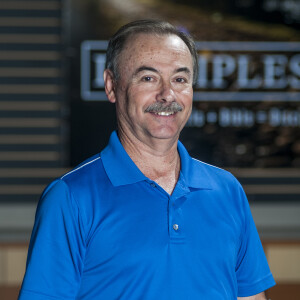 Bernie Escobar has been a member of Bay Life since October 1999. He and his wife, Diana, have been married 34 years and have four children. Bernie, manager of a local appliance store, is thankful for the opportunities that God has given him to share His Word with others.

Tell us about yourself and your faith journey.
I was born in Cuba, came to the US in 1967 at the age of 12. I got saved in 1971 and have been serving the Lord ever since.

What is your personal hope and prayer for Bay Life Church?
My hope is to continue to serve the Lord in whatever role he calls me to serve. I pray that He will continue to teach me and help me to be the person He called me to be. My prayer for Bay Life Church, is that we keep reaching out to this community and the world with the message of Jesus Christ our Lord and Savior. Nothing else matters more in the life of believers. This is our calling.