« Back to Staff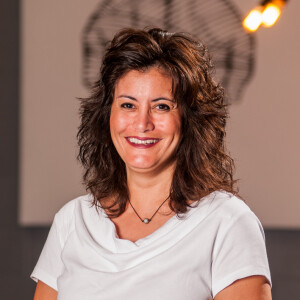 Tina Hill
Elementary Coordinator
Tina began serving at Bay Life Church in 2007. She and her husband, Mike, have been married for 25 years and have three children, Marina, Kaela, and Isabella. Tina faithfully serves as the Elementary Coordinator at Bay Life.
Tell us about yourself and your faith journey.
I came to Christ through the AWANA Clubs in second grade at Bethel Community Church in Chicago. I continued the program until high school when we moved to the suburbs. I also attended a Lutheran grammar school so I had a good Bible foundation. My growth in Christ slowed in high school, college and early married life. God reached out for me in 2003 when we were stationed in Alabama as I was continually invited to Bible Study Fellowship and I continually found excuses to say no. Finally in 2005 after moving to Virginia, I was invited again to BSF, but this time I was out of excuses. I have been in BSF ever since as by God's grace there has always been a BSF class at all of the bases we have been assigned to. I have learned that when God calls, He equips, provides and continues to call until you are exactly where He wants you to be. I have been in BSF for 11 years and because He called again, I am currently here at Bay Life Church.
What is your personal hope and prayer for Bay Life Church?
My personal hope and prayer for Bay Life is that we become a church that reaches out to those who don't know Christ in such a way that they see God as the only way and that we give Him the glory. Also, that we continue to grow as a body of believers with a thirst to know God deeper, and that we focus on planting seeds of faith into our kids. Statistics show that those kids that hear about Jesus when they are young either continue to walk with Christ or return to Him later in life. I am living proof of this, so I feel strongly about reaching kids and teens as this is a crucial time in their lives when we can make a difference for Christ.
Coolest place you have ever been?
Scotland and Grand Turk
Favorite book (besides the Bible)?
Guernsey Literary and Potato Peel Pie Society
Favorite food?
Anything I don't have to cook
What do you do for fun or to relax?
Go to the beach