BBQ Madness - Men's Epic Event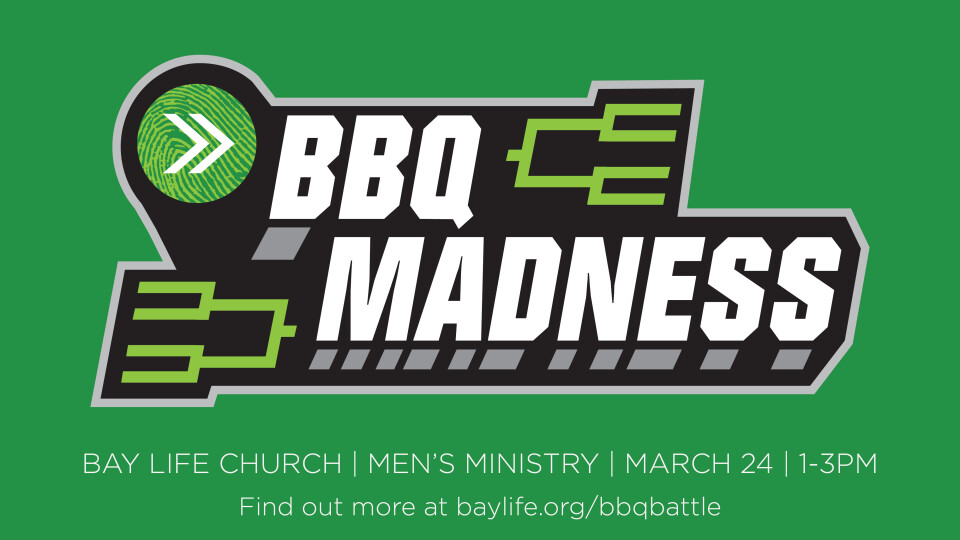 Saturday, March 24, 2018, 1:00 PM - 3:00 PM
Bay Life BBQ Madness
Saturday, March 24 | 1-3PM
The ultimate tailgate: Barbecue Madness! Bring your taste buds and enjoy some of the best barbecue east of the Mississippi! Some of Bay Life's best will be testing their skills with pork or chicken against local pros in a barbecue cook-off. Plus, what tailgate would be complete without a fight-to-the-finish cornhole tournament. So, grab your favorite cornhole partner and enjoy some competition, prizes, and barbecue so good it'll make you want to high five the sky.
Test against the Best -- If you want to compete in the BBQ competition, let us know when you register, and our team will be in touch to help you work out the logistics.
Bag it Up -- Don't feel like flaming up the grill, but still want the heat of competition, join us for a Cornhole Tournament for the Bay Life Champions!