---
Middle School (6-8th Grade)
For a lot of middle school kids, it's all about "me." And here at Bay Life, we build on that—in a good way.
Our aim is to get our middle school students to own their faith. To realize their relationship with Christ is no longer about what mom and dad believe, but instead it's about what their own personal faith.
We want to motivate our middle school students to take personal responsibility for their spiritual health and growth, and to take seriously the Great Commission. Once they start catching on to these simple truths, they'll naturally realize that it's not all about "me" … and that will be a beautiful thing to watch.
Each week, students experience a combination of worship, games, a challenging message, and most importantly, interaction with a small group.
The Middle School Ministry (6-8th Grade) meets in The Loft (in the Student Center) on Sundays during the 9:00am worship service, and Wednesdays from 6:30-8:30pm.
If you are the parent of a middle school student with special needs, please let us know at check-in. We have a class specifically designed for your student at the 9am service in Room 602.
Click here to keep up with Bay Life Middle School on our Facebook Page.
---
Student Missions Opportunities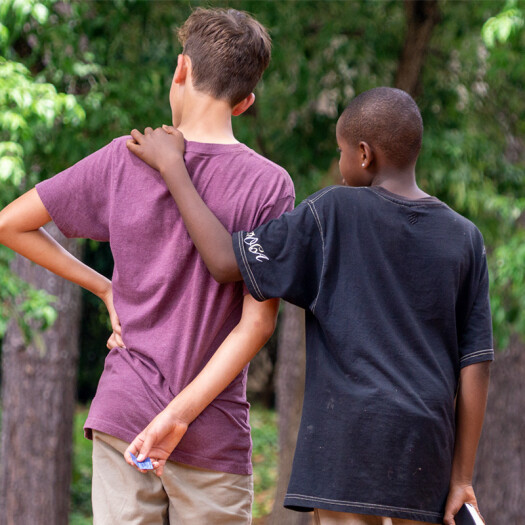 "Give praise to the LORD, proclaim his name; make known among the nations what he has done" (Psalm 105:1).
Our great God has created us to know Him and make Him known among the nations. Each year Bay Life Church sends out over 100 students and adults on mission trips to proclaim His name, share the gospel of Jesus Christ, and make known His great deeds among the nations for the glory of God. This year we'll be offering our students the opportunity again to bring hope and new life to those in Georgia, South Carolina, Florida, New York, Utah, and Costa Rica.
---

REVOLVE is the weekend away for 6th - 12th graders from February 21-23, 2019!
This year's Revolve will be held at Camp Anderson, Old Town, FL. We are busing students up to Camp Anderson for an epic 3 day event!
Riverboat Trip, Kayaking, Archery, Marksmanship, Paintball, Late Night Games, Team Competitions and much more!
Don't miss out, secure your spot today with a $25 deposit. The trip is only $119 if you register before February 3 (and you'll get a free t-shirt), or $145, if you sign up between February 3 - 16. Registration closes 11:59pm on February 16.
What To Bring:
Keeping the weather forecast in mind, clothes for the weekend, including tennis shoes for run around games, and swim suits for those who want to brave the cold waters, (girls, please no string tops, or short shorts,) Linens or sleeping bag, pillow, toiletries and towels, Water bottle, Bible (paper kind), and a pen/pencil.
---
Student Ministries Calendar