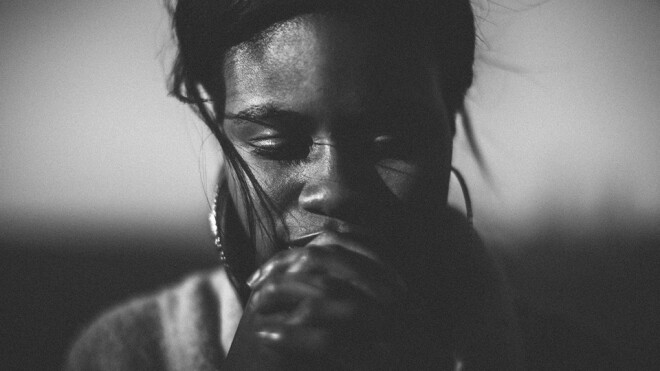 The practice of offering up written prayers has fallen on hard times. In our present age of authenticity, there is a tendency to equate spontaneity with the truest version of our selves. When viewed through that lens, written prayers feel forced and awkward – something that stands in the way of us genuinely opening our hearts to God. We think, better leave behind the stuffiness of formality and pray, "from the heart". Of course, what we mean is, "It's better to improvise and say whatever comes to mind than follow a formula." To be sure, spontaneous prayers and praises are found throughout the pages of scripture. But, alongside them are also ordered prayers and songs with defined words. The Psalms were not meant as lyrical suggestions. Mary's prayerful response to the news of Jesus birth is modeled and shaped after Hannah's song in the Old Testament (Luke 1:46-55). Even the Lord's prayer has long been seen as more than a helpful offering; it is a model to follow (Matthew 6:9-13).
I recently had a conversation with a friend in which we were excitedly talking about a book we had both found beneficial in our Christian lives. We agreed that while the book hadn't introduced any new ideas to us, it had given us words to articulate what we both had been feeling for months. In the same way, though they are not inspired and infallible, the prayers of Godly men and women of the past can give form to our longings and distil our thoughts into a cogent arrangement. They can put in our hands the words which we have been grasping for, but found just beyond our reach. At College + Career, we encourage those who lead prayer to incorporate written and spontaneous prayers, knowing that the Spirit blesses and honors both when offered in faith and conviction. With all that said, I'd like to post a prayer that was offered this week during our service in the hopes you might find it useful in your personal communion with God.
Eternal Father,
We are a woeful people. We know where to find truth. But we look not. We know where to go when we're oppressed. But we go not. We start our days in debt to our schedules and priorities but forget the schedule and priorities you have set before us. Even if we make time to read Your everlasting Word we often neglect to feed our souls with it.
King David, a man after Your own heart, meditated on your word day and night. He delighted in Your Word. In Psalm 130, it reads that David waited for the Lord, indeed his whole being waited, and in Your Word put his hope. Jeremiah said that when he read of Your Word that he ate the words and they were his joy and his heart's delight. How far we are from being like David and Jeremiah! Forgive us God for our neglect. If only we honestly believed Your Word was active, then surely, we would turn to it in every endeavor.
How often we merely assent to the truth of Your Word but never press beyond belief. We have failed to apprehend Your Word, to make it a deep-abiding, all-satisfying, permanent residing place of worship in our hearts. Incline us to Your Word Father! Help us to cherish it above our own idols. Help us to open our being to Your Word and have it change us and sanctify us. Give us the ambition to wrestle with Your Word and not depart from its truth just as Jacob wrestled with You in the desert until You blessed him. Father, we are sorry, accept our confession, give us repentance, and help us to walk as a redeemed people.