Welcome!
During the ages of 18-25, we transition from high school to college, and then to a career. In the midst of the changes, we often encounter challenges and questions that have never crossed our minds. For example, how does faith relate to the ideas we face on our campuses? Or, what does it mean to follow Christ in a job that does not seem to have much to do with Him?

College + Career (C+C) is a ministry for people who find themselves in this season of life. We seriously engage those challenges and questions because we know the gospel of Christ impacts our day-to-day school and work. We're convinced that Christian community provides the best way to navigate all of life's issues.
Check below to find out more about where and when we meet. If you would like to have someone reach out to you with more details about C+C, click here
Join Us:
LARGE GROUP
Thursdays 7-9pm @ The Chapel (11505 E. Broadway Ave, Seffner, FL 33584)
What to expect… We start the night with a free coffee bar and a chance to connect with other students. We then move to a time of worship and a time to study a chapter in the Bible together.
The Chapel
11505 E. Broadway Ave
Seffner, FL 33584
---
LIFE GROUPS
We have two life groups that meet throughout the week. These are smaller communities that become like family as they walk through life together. If you would like more info or to get connected to one of these groups, click on the leaders names below.
Jody & Larry Sauer - Sunday afternoons at 4pm @ the Sauer's house
Stephen & Wendy Stough - Monday nights at 7pm @ the Stough's house
---
DINNER WITH A SIDE OF DEATH | OCTOBER 21, 2021 | 7-9pm
The Chapel Campus - Free to all College + Career and their friends.
We are having dinner with a side of death. Just kidding…well, sort of…I mean, not actual death...we are playing a game called Bodies (it's like a live action version of Mafia). We will be using the whole building to play. This would be a GREAT event to invite a friend to come with you.
Share it with friends!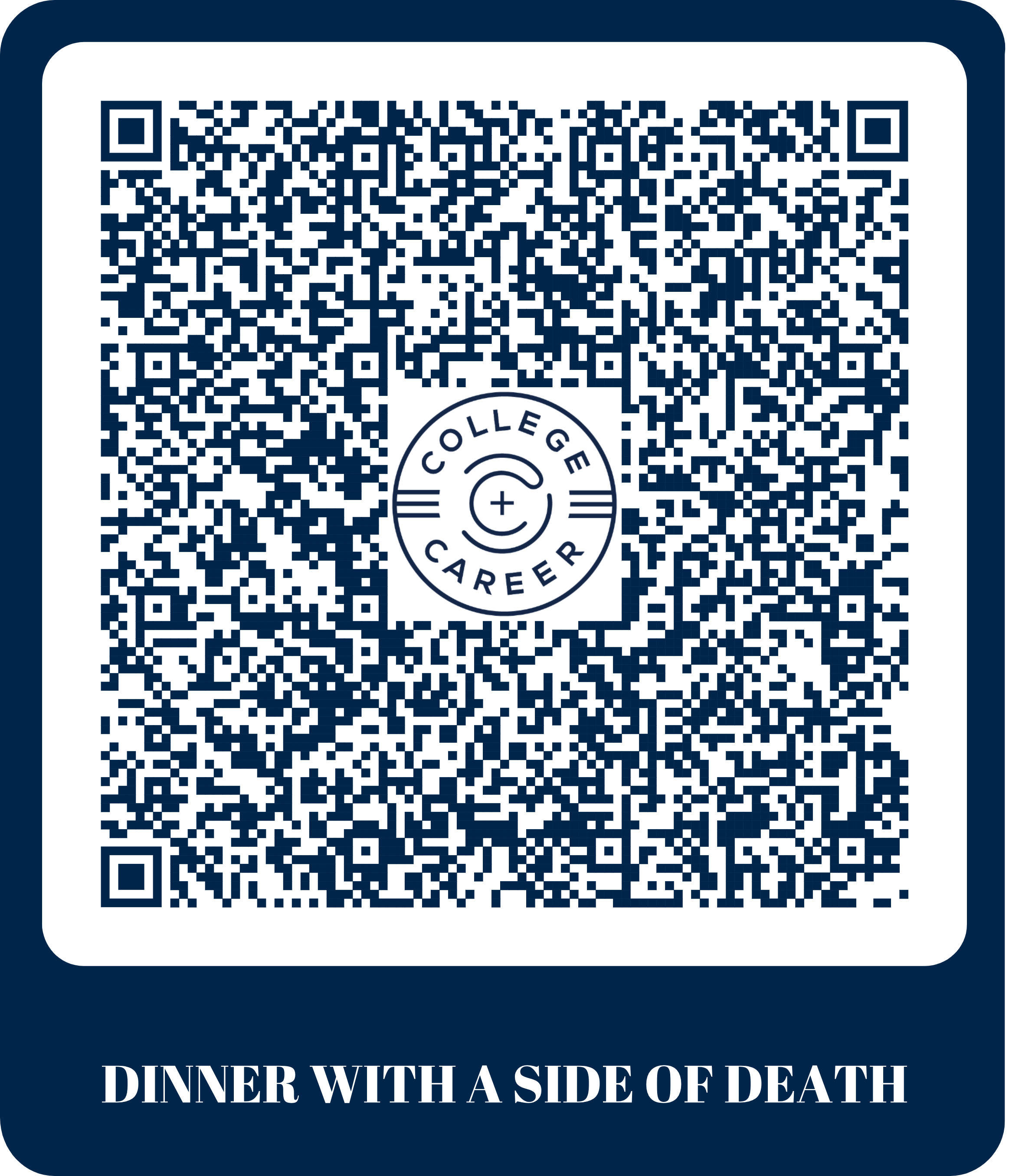 ---