« Back to Staff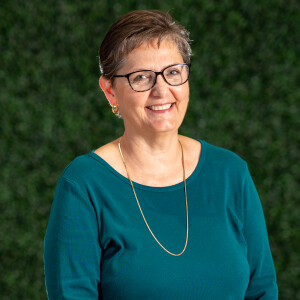 Betsy Lowe
Children's Pastor
Betsy began serving at Bay Life Church in March of 2002. She and her husband, Thurman, have been married for 33 years and they have two children, Travis and Justin. Betsy faithfully serves as the Children's Pastor at Bay Life.
Tell us about yourself and your faith journey.
I am a native Floridian who grew up just outside of Orlando. I was raised in a Christian home, attending church every week with my family. I feel very blessed to have had parents who were not only believers that lived out their faith daily, but also raised us in a church where they were fully committed members of the body of Christ. I came to understand later what an important example this was for me. After placing my faith in Jesus at the age of eight, I continued to attend church regularly. My husband and I, and our two amazing sons, planted our roots and have called Bay Life home since 2002.
What is your personal hope and prayer for Bay Life Church?
My hope and prayer for the congregation of Bay Life is that we would be a people who are transformed by the Gospel of Jesus Christ, that we would be so compelled by the understanding of what Christ has done for us, that we would live our lives in response to His love. Additionally, I am praying that all our "lifers" would understand the importance of connecting with our younger church family to help raise up the next generation of Christ followers.
Coolest place you've ever been?
I have been blessed to see many cool places in the United States, but one of my favorites is Crater Lake in Oregon.
Favorite book (besides the Bible)?
Whatever I am reading at the time!

Favorite food?
My husband's beef ribs on the grill and Reese's Peanut Butter Eggs
What do you do for fun, or to relax?
I love to spend time at the beach with my family.