« Back to Staff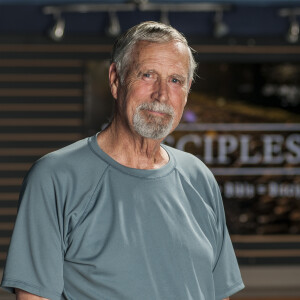 Fred has been a Bay Life member and Life Group leader since October 1997. After retiring from the U.S. Army in 1991, he joined the church staff as the Administrator in 1998. Fred retired from Bay Life in 2007. He and his wife, Ilene, have been active in counseling hundreds of couples throughout the world for the military. They have two daughters and seven grandchildren.

Tell us about yourself and your faith journey?
Accepted Christ and baptized at 12 years old. Dedicated my life to missionary work at 13 years old. Lead a bible study for the past 44 years.
What is your personal hope and prayer for Bay Life Church?
My prayers is constantly for the unsaved.
For people to become devoted followers of Christ.
For the staff to always have a joy in their hearts for the work of the sheep.