« Back to Staff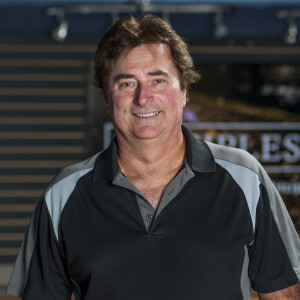 Walter Radd has been a member of Bay Life since June 1996. Walter and his wife, Maggie, have been married for 33 years and have two daughters, Rebecca and Michelle. They also have one granddaughter. Walt is the owner of a local residential home building company. He uses his skills to serve in Worship Arts, building sets for the stage, and is a Life Group leader. He enjoys golf, fishing, jet skiing, running and watching football.

Tell us about yourself and your faith journey.
I accepted Christ at an early age and followed Him ever since. Blessed to have found a wonderful wife who follows the Lord with all of her heart. Together we have raised two daughters who have also accepted and follow the Lord.
What is your personal hope and prayer for Bay Life Church?
That the church will grow in faith and numbers. People will walk with the Lord on a daily basis.