« Back to Staff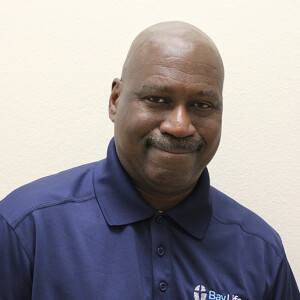 Donn Aikins
Security and Welcome Team Coordinator
Donn began serving at Bay Life in July of 2013. He and his wife, Eddie, have been married for over 40 years and have two children, Eric and Troy. They also have one grandchild. Donn faithfully serves as the Security & Welcome Team Coordinator at Bay Life.
Tell us about yourself and your faith journey.
I became a Christian shortly after my first son was born so I could hopefully be a better role model for him. It's turned out to be one of the best and most important decisions of my life.
What is your personal hope and prayer for Bay Life Church?
I love being part of the growth of Bay Life. I also enjoy being part of the Children's Ministry. Watching our children grow in their faith is truly something special. I absolutely love Wednesday nights at Bay Life.
Coolest place you have ever been?
Mombasa, Africa
Favorite book (besides the Bible)?
Inner Tennis
Favorite food?
Steak and ribs
What do you do for fun or to relax?
Tennis, golf, and traveling with my wife