« Back to Staff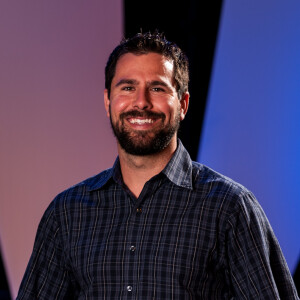 Brian Pete
High School Pastor
Brian began attending Bay Life in August of 2002. He and his wife Hayley have been married for 14 years and they have three children, Aniston, Dylan and Camden. Brian faithfully serves as the High School Pastor at Bay Life.
Tell us about yourself and your faith journey.
When I was in high school, a friend invited me to the Bay Life High School Ministry. At the time, I believed that there was a God but I knew nothing about Jesus. I thought that living a "good" life would get me into heaven. After attending the youth group, I started attending a small group Bible study. During the study, the leaders shared about having our sins forgiven. I knew that this is what I was missing. I then understood that it was my sin that separated me from God, and I needed to put my faith in Jesus' work on the cross. That night I accepted Christ. I asked questions about baptism, and decided that this is something that I wanted to follow in obedience.
What is your personal hope and prayer for Bay Life Church?
To see students "own their own faith". I want them to fall in love with Christ, as well as see Bay Life as their church home. I would like to see more and more discipleship groups meeting.
Coolest place you've ever been?
South Africa
Favorite book (besides the Bible)?
I Don't Have Enough Faith To Be An Atheist
Favorite food?
Cuban
What do you do for fun or to relax?
Disc golf, family time, garage sales, and board games