« Back to Staff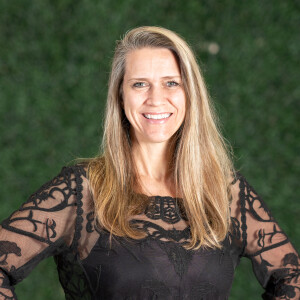 Jenifer Burnham
Preschool Coordinator
Jenifer began serving at Bay Life Church in August of 2008. She and her husband William have been married for 27 years and they have three children. Jenifer faithfully serves as the Preschool Coordinator at Bay Life.
Tell us about yourself and your faith journey.
I was raised in a faithful family with a wonderful example of Christian love, obedience and service. I put my faith in God in elementary school. When I had my first child, he was sick as a newborn. I realized I could not take care of everything by myself. I needed Him, His protection, His mercy, His partnership, His guidance, His everything all the time! 24 years later that little baby is a strong and faithful young man.
What is your personal hope and prayer for Bay Life Church?
My prayer is for the children to see examples of God in everything around them. God's strength in a lion, God's tenderness in a butterfly, God's protection for Daniel's three friends in the fiery furnace in a Three Musketeers bar, His protection of Noah's Ark in a box of Animal Crackers, or His miracle of feeding 5,000 in a container of Gold Fish.
Coolest place you have ever been?
Traveled to Israel, Dead Sea, Jordan River
Favorite book (besides the Bible)?
Harry Potter
Favorite food?
Chocolate
What do you do for fun or to relax?
For fun - football games, and to relax - sleep in!