« Back to Staff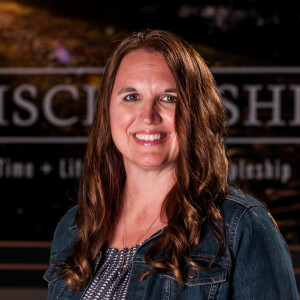 Tammi Lattimore
Administrative Assistant to Mark Saunders & Tom Eichem
Tammi began attending Bay Life Church in November of 2004. She and her husband, Terry, have been married for 19 years and have two children, Tyler and Brianna. Tammi faithfully serves as the Assistant to Mark Saunders and Tom Eichem.
Tell us about yourself and your faith journey.
I went to church as a child, but never really grasped what Jesus did for me. While dating Terry, he began sharing his faith with me. He invited me to his church. My curiosity began to grow. When my Papa died, I realized I needed Jesus in my life. So I prayed for forgiveness and asked Jesus into my heart in 1997. I have been growing in my faith ever since. I am so thankful to God for putting Terry in my life!
What is your personal hope and prayer for Bay Life Church?
My hope and prayer for Bay Life Church is for everyone to feel welcomed here. I pray that each sermon will speak to each person in our Worship Center. I pray that those who do not know the Lord will hear the Holy Spirit tugging on their hearts and will accept Him. I pray for our children (college, high school, middle, & Bay Life Kids) that they will be bold in their faith when it is difficult to share in this world today. I pray those who call Bay Life home, will want to step out in their faith and want to serve in their church and community.
Coolest place you have ever been?
Grand Canyon - flew over the canyon in a small plane, Outer Banks, NC - many lighthouses to tour!
Favorite food?
Salads, Hawaiian pizza, lobster and crab legs

What do you do for fun, or to relax?
Swimming, going to the beach, especially Sanibel Island, hanging out at Busch Gardens, and going on adventures with the family