« Back to Staff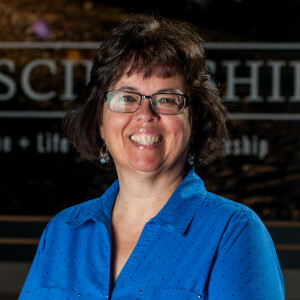 Jayne Busch
Ladies Administrative Coordinator
Jayne and her husband Russell started attending Bay Life in April of 2007. They have been married for 33 years and have two children, Brittany and Mitchell. Jayne faithfully serves as the Ladies Administrative Coordinator at Bay Life.
Tell us about yourself and your faith journey.
I was brought up Catholic. I didn't go to church from about 20 - 34 years old. We sent my daughter to a Christian school when she was in Grade 3 and she started asking questions about God. We decided to try out some churches to get some answers. We started going to a church in Canada. We were saved and baptized about six months later. We moved to the States in 1999 to Illinois. Then we moved to California and now we live in Florida where we found Bay Life.
What is your personal hope and prayer for Bay Life Church?
To help as many people that I can come to find the Lord. For us to continue to grow until Jesus comes for us again.
Coolest place you've ever been?
Maui
Favorite book (besides the Bible)?
I love Janette Oke books. Also, The Fervent by Priscilla Shirer

Favorite food?
Chicken and potato chips

What do you do for fun or to relax?
Long walks, going to the movies, hanging out with the family