« Back to Staff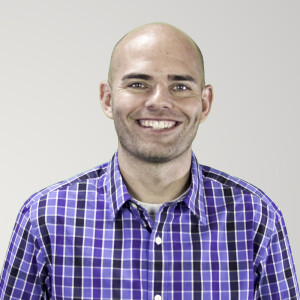 Shane Drury
High School Pastor
Shane began serving at Bay Life Church in November of 2015. He and his wife Brittany have been married for 17 years and they have four children, Silas, Simeon, Lieren and Blaise. Shane faithfully serves as the High School Ministry Pastor at Bay Life.
Tell us about yourself and your faith journey.
I grew up in Central Illinois and did not go to church until my teenage years. My life was full of great things, but I was living in fear and without peace. When I was 16, a friend invited me to her high school youth group. I heard the gospel message for the first time there and realized my sin had separated me from God and that I needed a Savior. I put my faith in Jesus Christ and overnight I had a new peace and purpose in life. Because my life was transformed so significantly when I was a high school student, God has given me a passion to lead other high school students to experience the transformational power of the gospel of Jesus Christ. After graduating college in 2000, I taught and coached at the high school level and then transitioned into student ministry in 2004. I graduated with my Mdiv from The Southern Baptist Theological Seminary in 2009 and have been blessed to serve at churches in Missouri, Kentucky, Illinois, and Florida. I met my wife in college at Southwest Baptist University and we got married in 2000. We have been blessed with four incredible children and love spending the day at the beach with them and laughing and doing life together.
What is your personal hope and prayer for Bay Life Church?
My hope for Bay Life is that we will continually be in awe of the majesty of God and be a church that seeks to make disciples that make disciples for the glory of God.
Coolest place you've been?
Great Wall of China
Favorite book (besides the Bible)?
Shadow of the Almighty by Elisabeth Elliot
Favorite food?
Chocolate milkshake
What do you do for fun or to relax?
Play basketball