« Back to Staff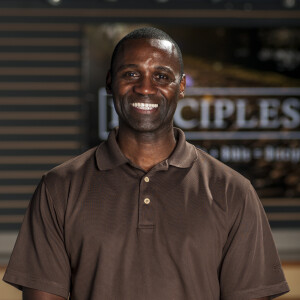 Titus and his wife Reneé have been members of Bay Life since September 2004. They have been married for 23 years and have three children; Jazireé, Samuel, and Justus. Titus serves as an usher, Family Ministries small group leader, and Bay Life event photographer. Titus is retired from the US Air Force, and now works as a project manager for a local construction company. His hobbies include: roller skating, photography, cruising, and traveling.

Tell us about yourself and your faith journey.
I have always wondered who God was and my grandfather introduced me to him at the age of 9. I have been a believer ever since.

What is your personal hope and prayer for Bay Life Church?
That every person that comes to Bay Life will feel welcome by our members no matter what background they come from. Also, that they will not feel judged for their past or current sins.