« Back to Staff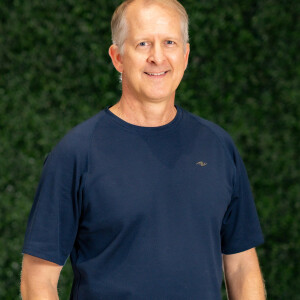 Jerry and his wife Kim began attending Bay Life 14 years ago and have been members for 10 years. They have been married for 26 years and have two children, Emily and Nate. Jerry is in his 11th year of serving in our Student Ministries. He works as an accountant at a local fertilizer manufacturer and his hobbies include: reading, watching sports, yard work, and spending time with his family.

Tell us about yourself and your faith journey.
At eight years old, I decided to make Christ Savior. At 16, I decided to make Jesus Lord. In college, I decided to hang with a group called the Navigators and learned how to share the gospel with others.

What is your personal hope and prayer for Bay Life Church?
To see people come to know Jesus and share what they have learned with others.